We all are aware that, COVID-19 has affected almost every aspect of daily life.  Many industries including small businesses are looking for ways to adapt. We bring you a list of 8 digital marketing tips about revenue, market presence, and exposure, for small businesses in this time of crisis.
Due to the COVID-19 pandemic, small businesses are searching for the right opportunities to stay tall. Lacking physical options and more dependency on the digital aspects, digital marketing is continuing to offering small businesses to reach their target revenue.
During the pandemic time, small businesses have the opportunity to figure out new marketing strategies and channels. Even though it has become a challenge for them, but it is a perfect time for business leaders to check out their digital marketing techniques.
A digital marketing strategy is necessary for the overall business requirements irrespective of their size and whether it is doing business online or not.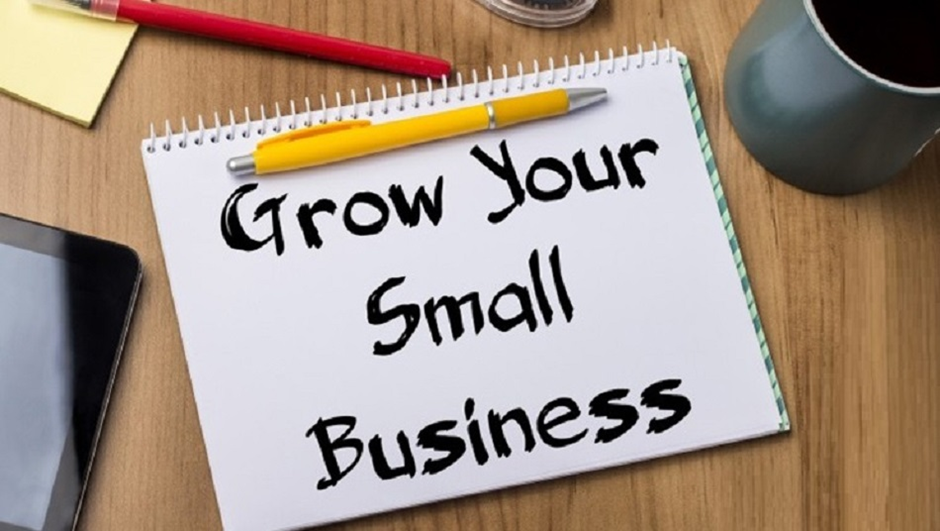 Small business marketing companies can implement various offline local advertising methods, but Digital marketing campaigns can help to maximize sales in today's economy.
A small business ready to process its business requirements online needs to follow an effective digital marketing strategy that helps online users see it.
There are various areas of online marketing that act as an interest to many small businesses. Out of them, a few are important to local and offline businesses, while others are helpful for those operating online.
Many businesses engage in multiple areas of small business marketing online.
Here are some useful tips and tricks to learn how your small business can be more efficient with digital marketing.
Why is Digital Marketing Strategy Best for My Small Business?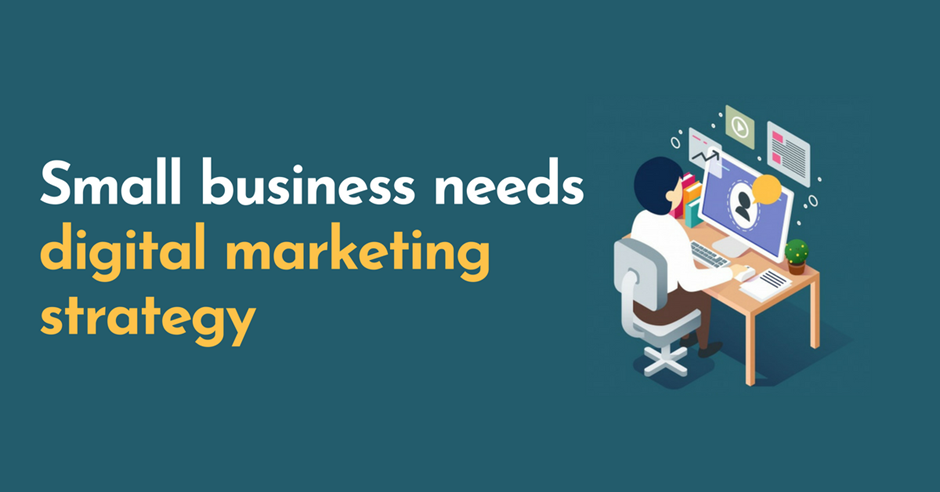 For any business, the most important thing that can hike your brand growth is customer satisfaction. If you are successful in growing maximum sales of your products then, nothing can stop you.
Well, You just need to identify your customers and what actually they are looking for. Another important thing is to check out where they spend their time online. Maybe your targeting audience is different from the digital client base. Budget is yet another factor when deciding which digital marketing strategies to chase.
Business can never grow without taking on new challenges and marketing strategies as per today's world. So, never hesitate to make use of certain methods regarding the best digital marketing strategy for your small business to grow.
Have a look at the most effective small business marketing plans useful for your client base and make sure you're getting a positive return on investment (ROI). Some methods can be tough to measure, but be consistent with your method of measurement.
Never forget to compare the company's revenue during certain marketing campaigns with the revenue generated while investing in other marketing plans.
Let's come to the point. If you are not sure how to improve your website or social media? Here are 8 effective and quick ways that you can jump-start your small business digital marketing campaigns.
Whether you are a local or a small business owner, investing in digital marketing is a key to success. In comparison to traditional forms of marketing, the barriers to getting into the marketplace are minimized.
Here are 8 top digital marketing tips that can help you to grow your small business :
8 Digital Marketing Tips for Small Businesses in 2021
Research about competitors and recognize your identity
2. Focus on creating Strong Social Media Presence
Implement email marketing to get in touch with customers
Scale-up website marketing efforts
Make use of video marketing
Implement in-house digital marketing resources
Improve visibility in Search Engines Results through SEO
Determine your small business goal
1. Research about competitors and recognize your identity
Competitor research is the most crucial part to start with because as a local business, you'll want to be able to offer additional value in the market. Google Search is a great platform, to begin with. Through this measure, you will be able to find out how your competitors are positioning themselves within their ads.
Thereafter, you can make your own strategies list to differentiate yourself relate to your products and services. To make it more clear here are few methods:
Methods to differentiate your brand from your competitors as per market requirements:
Product – Products are the most notable but can be easily duplicated and remain for a short period of time.
Service – Installation, speed, training, ease of doing business, etc
Distribution – You can work with manufacturers, suppliers, distributors, or retailers.
Price – Price can easily be duplicated like products. But yes, depending on your product, customers may wish to pay more, if there are any added benefits in doing business with you.
Brand Image/Reputation – This can be generated through your current customers who can later become your supporter.
Relationship – The combination of customer services and employees can be an effective measure to differentiate from your competition.
2. Focus on creating Strong Social Media Presence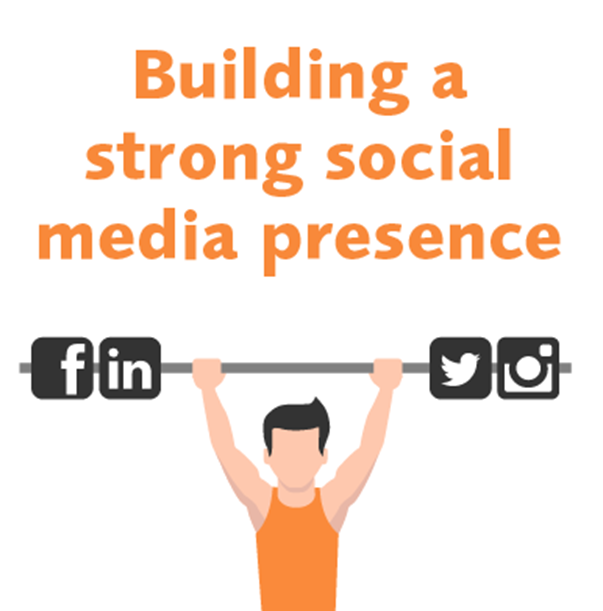 Due to the rapid growth of face-to-face competition in the market field, small businesses should take to social media to reach their customers.
Social media is a very important part of small business marketing strategies. It has also played a vital role in many digital marketing strategies for different generations and businesses.
With the ongoing COVID-19 pandemic, small and local businesses are finding new digital marketing strategies, but you may think, why is social media one of the more useful tools?
Where everyone talks about social media, but the fact is, it can be quite tough for companies to integrate digital marketing strategies for small businesses. The type of social media to be used totally depends on the type of business you have.
Some companies give more focus to be in touch with their customers and giving them breaking news about their products and services. On the other hand, businesses such as local restaurants, have been successful in using social media to inform customers about new additions to their menu. The best thing about social media is it can be used to strengthen your customer base to achieve repeat sales.
Well, with little resources it can be difficult for small businesses to spread their brand across a wide net of social media platforms can be difficult for small business owners. So, replace it with figuring out ideal online channels that make the most sense for your business and the customers you're trying to reach.
LinkedIn might be an ideal tool if you are targeting professional clients? Instagram could be the best fit for your small business if you want your marketing to achieve a strong visual aspect.
In fact, Social media marketing is not just selling products to customers but also building relationships with them. Listen and get connected with your online clientele with the help of this platform.
There are more chances to have a better connection with your audience by the amount of social media channels out there (Facebook, Linked In, Instagram, Twitter, etc.) A well-thought-out social media strategy can build up a trustworthy relationship with your clients.
Twitter is beneficial in showcasing client testimonials as a way to show potential clients what they can do.
In addition, Social media encourages transparent communication, engagement, and brand exposure. These platforms are capable of creating a high level of trust with your client's base.
As the COVID-19 pandemic, increased the usage of the internet among the customers, small businesses made a profit out of social media to attract customers.
3. Implement email marketing to get in touch with customers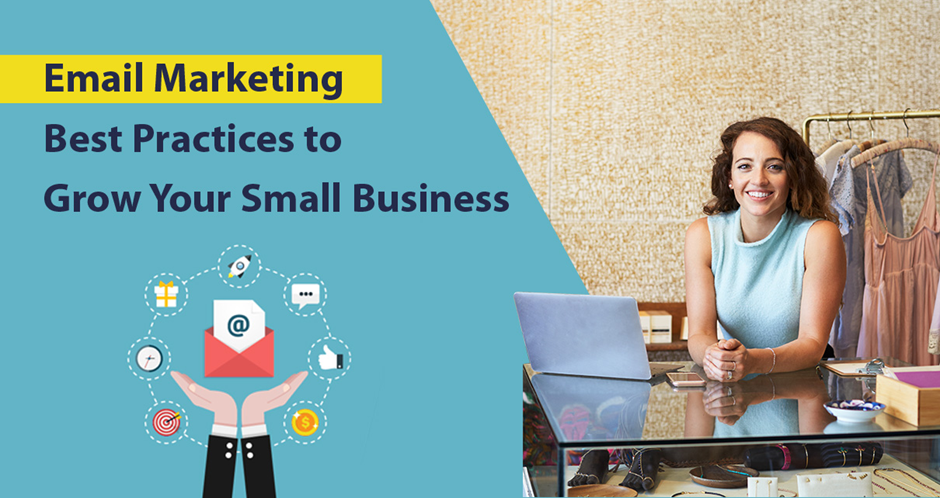 Few argue that email marketing is outdated, but many small businesses still use emails to connect with their clients.
Email marketing is crucial for the success of a small business online or offline. It is essential in promoting products and services electronically with the help of general messaging, newsletters, promotions, updates, promotions.
It mainly depends on building a list of prospective and existing customers. The list consists of the names and emails of people who are interested in your business.
With the increase of the name and mail list, it becomes more valuable. Usually, many marketing professionals consider this method as necessary for a long-term small business marketing strategy.
Other than this, Personalization has its own roleplay in retaining your customers. The impact of email marketing is more than that of being a cluttered inbox. It has proved to be a key digital marketing tool for small businesses looking to expand their brand's reach and impact.
As we all know that, there are so many things not going as per the plan for businesses during the pandemic time. So, using email marketing can provide a sense of stability being an urgent informative tool.
Key Benefits of Email Marketing for small businesses:
Improve brand recognition
Improves reliability
Increase Sales
Customized & target content
Build strong connections with the customer
Budget control strategy
Boost website traffic
Creates Authority
4. Scale-up website marketing efforts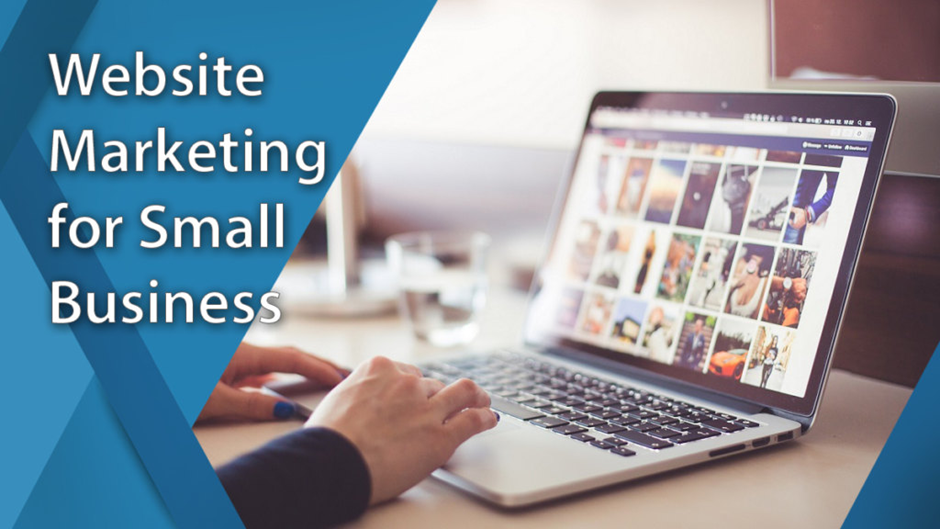 Having a classy website is extremely important for businesses in this day and age. Those industries that lack in this field can face the problem of building an online presence within the market.
Small businesses need to find out their own web platforms to scale up their information and skills of website marketing.
Moreover, online marketing is more about the digital effort through in-house resources. Through the help of online relationships, website marketing is now one of the most measurable tactics.
When it comes to digital marketing main focus is to be given to website marketing. Focus on producing drone-related content through videos and articles for the company's blog.
Small businesses are increasing their online presence to reach their customers where they are right now, making the transition as smooth as possible.
With online preferences changing frequently and the growing digital market, small businesses can add variations to their website by generating timely content with a personal touch.
You can even study your website's traffic and engagement levels, finding areas to grow your business. It's an effective and easy way to find what works and what doesn't.
Additional Benefits of Website Marketing:
Helps in making your company's brand
Distinguish you from your competitors
Call to action = More Clients
Retaining viewers interest
High Return on Investment
5. Make use of video marketing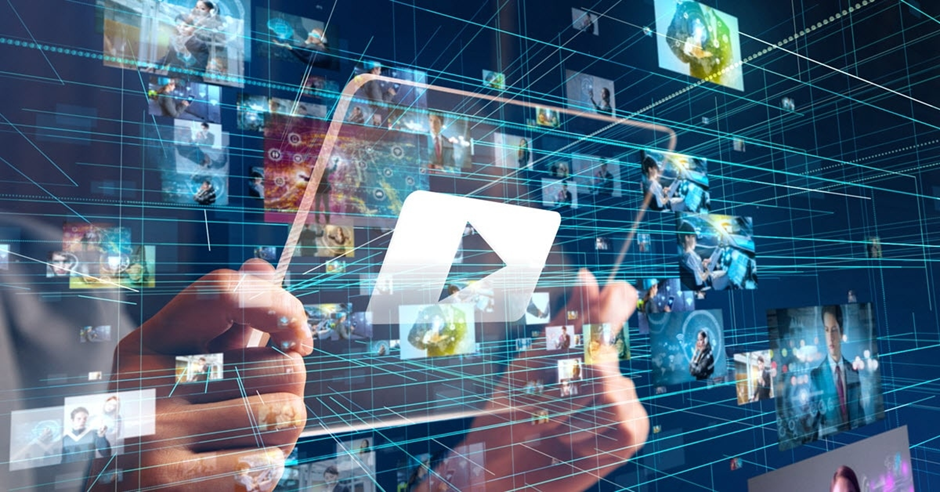 With the help of eye-catching videos, small businesses can dominate the digital marketing circuit.  The reason is videos grab the attention of most internet users.
In spite of the fact that more than half of the consumers support video content from brands they support.
Even though creating an engaging video involves a commitment of more time, different businesses are using video marketing for maximum exposure during this period of time.
Well, professional software isn't mandatory to create a provocative piece of video.
You can start with budget-friendly home videos that fit their audience's needs and expectations. For people who work in remote areas and spend their free time with their laptops, a visually appealing, a short video can do wonders in connecting with them.
It is really important for small businesses to consider the interactive and engaging value of video marketing. As video platform is increasing day by day at an incredible rate, big brands create big-budget video campaigns.
Maybe you don't have a big budget but you can always partner up with a professional local video agency/freelancer to get your own video campaign started.
Tachomind is a leading digital marketing agency, that provides all types of website requirements.
6. Implement in-house digital marketing resources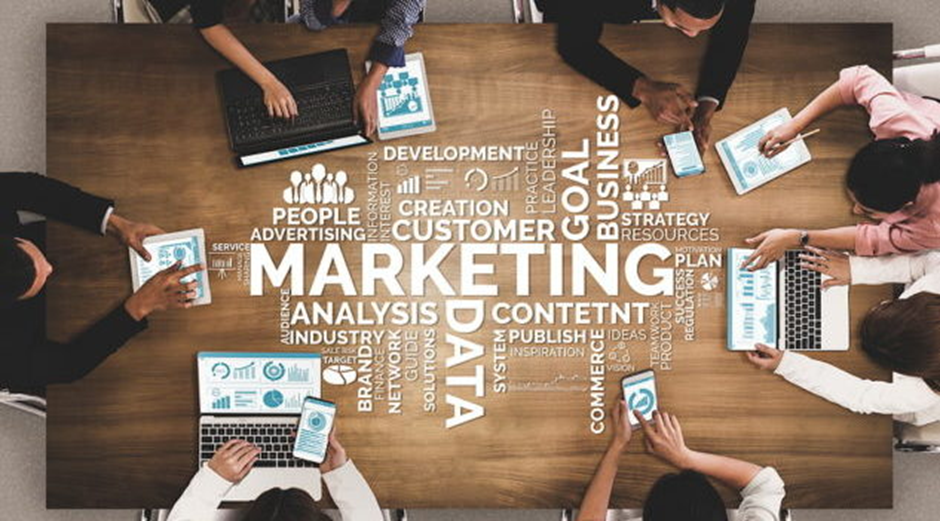 For local and small businesses internal in-house resources can be very beneficial as it provides creative digital marketing ideas for their company.
If you want to save your money during the present economic downturn, using employees your company already has for digital marketing is an ideal solution.
The employees that you have, are already aware of your services and products the best.
It's really interesting for small businesses to keep their services in-house with a large number of digital marketing agencies globally.
Due to the small size of employees with different functions, the entire team contributes in various ways outside of their typical job description.
Many companies are going completely remote as hiring and recruitment are somehow on pause. As a result, many businesses are relying on the skills of their own employees for digital marketing.
7. Improve visibility in Search Engines Results through SEO
Improving your visibility in various search engine result pages is necessary for a small business. It helps you to compete with other companies by being more visible in search engine results.
Nowadays, people search for products both online or locally, so it is important that your company must be placed high in search engine results for words relating to your products.
Professional Online marketing experts make it possible for you through search engine optimization (SEO). If you are primarily own a small business then local SEO is very important to give you the best results.
It will help your website to rank high in various search engine results pages by different methods such as:
Helpful Keyword research
Link Building
Effective content to produce high-quality, relevant information
Creating local links can be possible from the following:
Sponsorship sites
Bloggers
Festival/Awards sites
Newspaper sites
8. Determine your small business goal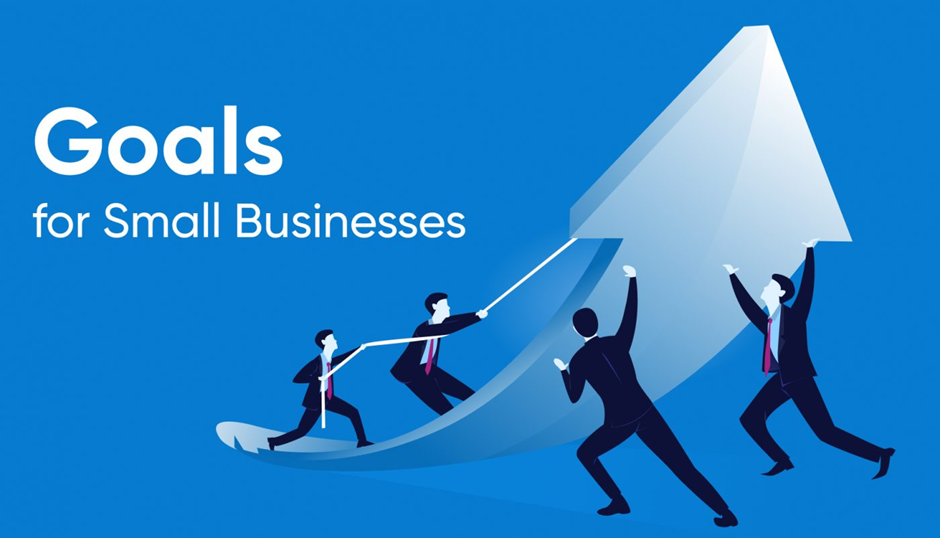 Before you start your small business it is necessary to determine your primary digital marketing goal. Once you achieve your main objective, it becomes very easy for you to start your digital marketing strategy.
Having a main goal is the best digital marketing tip to measure the success of your digital marketing efforts.
Well, as per the present scenario, more than three-quarters (70%) of small businesses believe their digital marketing plans are effective in achieving their goals.
However, when it comes to digital marketing efforts, small businesses need to decide what exactly they are planning for and where they are going to invest their time and money.
Along with supporting their communities, small businesses can think beyond the scope larger than they are involved.
Starting your planning with the correct execution is one of the best ways to build up a small business online marketing plan. As every business is different. No matter what's your goal is, the primary concern is to hold your business together at this crucial time.
What exactly do Small Businesses Need to Look Forward to in 2021?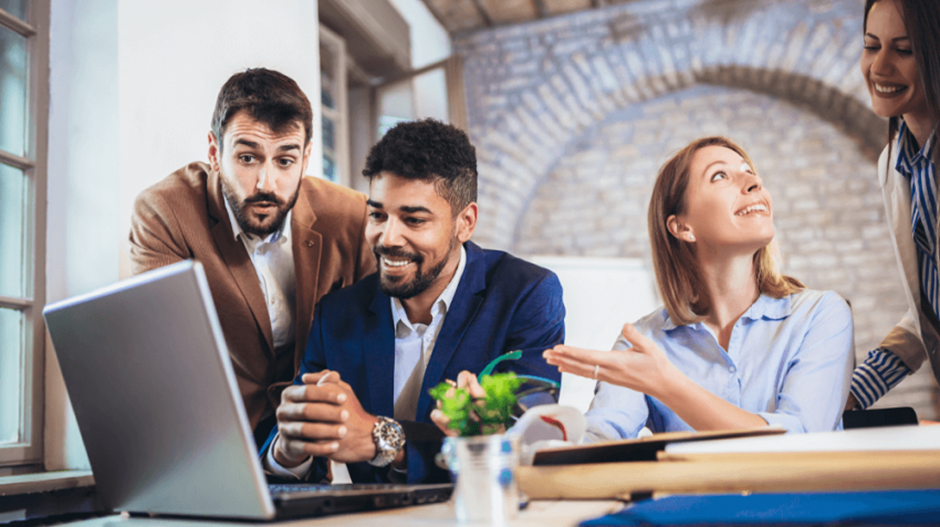 During this unpredictable time, only a successful digital marketing strategy can benefit small businesses. Even the future can breathe a bit of optimism into your small business and make you relax.
A long-term digital marketing campaign will be very helpful in hiking your small business growth and compete with large companies. More than three-quarters (70%) of small businesses trust the effective impact of online marketing strategy.
Almost everyone out of the above invest in social media, while other small businesses are looking to boost their digital marketing efforts through email marketing, website marketing, and video marketing.
Implementing classic marketing efforts and in-house resources to manage digital marketing benefits small businesses in their company's growth and stability.
When it's time to seriously think to try something new, there are still helpful and valuable digital marketing strategies that small businesses can explore to boost their market presence and customer base.
Bottom Line
Many digital marketing campaigns are outsourced because unless you give your valuable time it's tough to stay on the multiple changes emerging in the case of online strategy.
With efficient email marketing and a strong online presence, you can make much out of it for your website. But there is no harm in asking experts for strategy advice to help get you started.
You need to consider the above areas of digital marketing methods if you have a small business. Be ready with a perfect plan and combine it with your other marketing efforts. Some of these areas of marketing will be more effective and important, as per your business sector.
You can partner with digital marketing experts to help you or outsource if you don't have the manpower to handle marketing obligations in-house. We came to the conclusion that implementing these tips can help your small business grow to the next level. Make use of the above digital marketing strategies effectively and see the best results you are looking for.
Small Businesses can attract large audiences with digital marketing. Digital marketing is a powerful and cost-effective way to modify your business.
So, it is necessary for small businesses to take an advantage of digital marketing and get ahead in their business.
Being the best digital marketing agency Tachomind helps your small businesses to increase visibility, sales, visibility, and engagement through their innovative business strategy.
So what are you waiting for?
If you have any questions regarding the above marketing tips and your digital marketing strategy don't hesitate to contact the Tachomind team.